Hi there,
It's been a while since the last product update, but I can assure you the wait is worth it. This is our biggest release yet and a lot of work has already been done to enable payments for bookings (coming soon). Latest updates and their benefits include:
Benefit #1: Invoicing & Estimates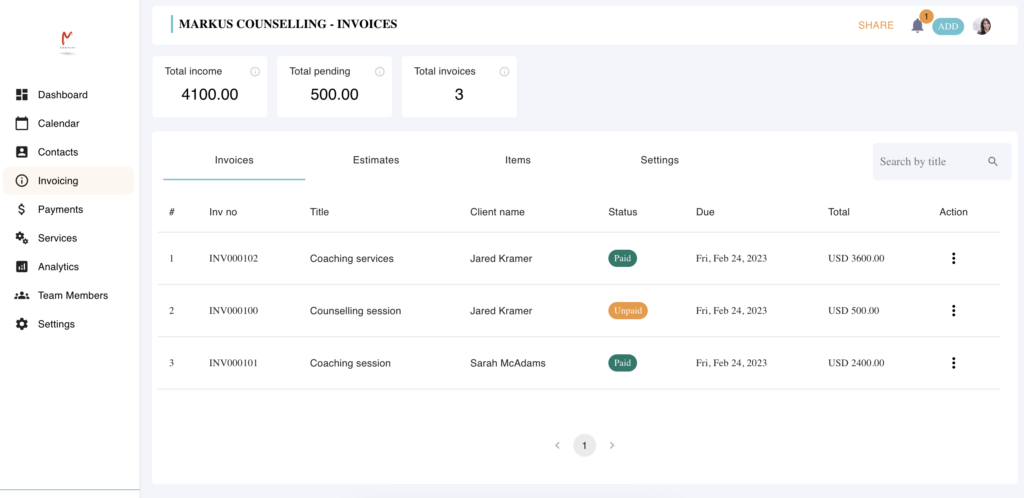 Create invoices or estimates with ease, and share them as pdf's with your clients. You can easily track status of these invoices and estimates. Access is on both the web platform and Android app. Other key functionalities include:
Duplicate existing invoices
Generate PDF's with client addresses and due dates
Repeatable billing items so that it is easier for you to create invoices/estimates
Tracking revenue for the year
Benefit #2: Service Pages and Categories

You can now add images to services and view providers/reviews for a service. We have also created categories making it easier for your clients to identify providers based on a particular grouping for e.g. Workplace Mentoring providers vs General Counselling providers.
Benefit #3: Marketplaces
Create client specific marketplaces. Traditionally we are used to concept of launching one big marketplace. But in the service space, your clients might require a pre-qualified set of providers to service their business. In such cases it is easier to implement a private marketplace only for that client. This is easy to with Latom. For e.g. while your company might provide accounting and business advisory services on per hour basis, your client might only want to work with your business advisory team. You can easily create a team of business advisory service providers for that client to service them on demand.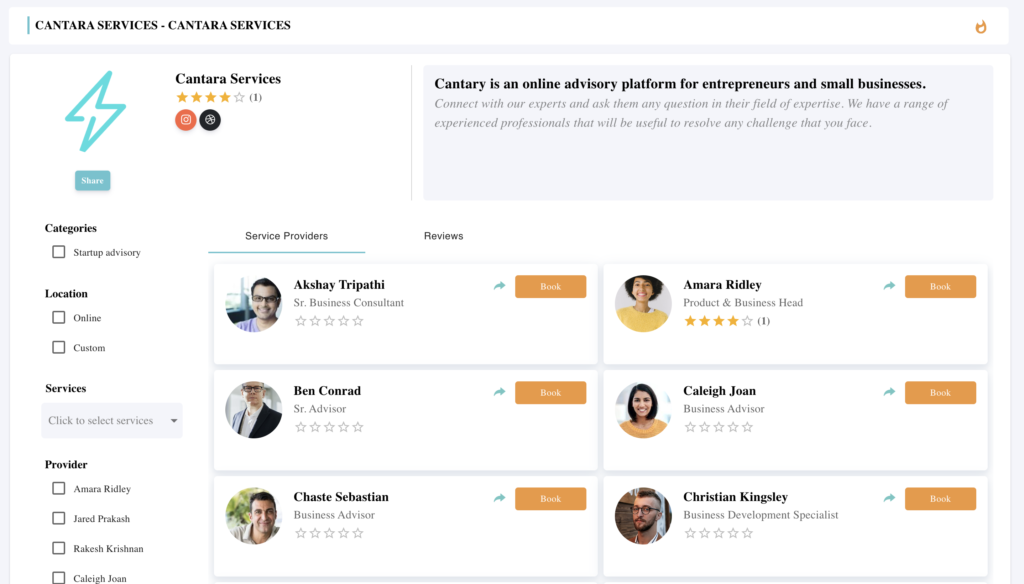 Benefit #4: Future ready for subscriptions and payments
We understand many of you would like to charge your clients for Online Services. We hear you and have done the ground work to launch the payments service. We have integrated the application with Stripe as it easily and securely enables you to charge your clients across the globe. We do not charge any commission for payments and all the charges will be between Stripe and you.
For now, we have added the ability to add a price to a service but you will have to connect with your clients separately to get a payment.
Benefit #5: Design changes – banners, filters, etc.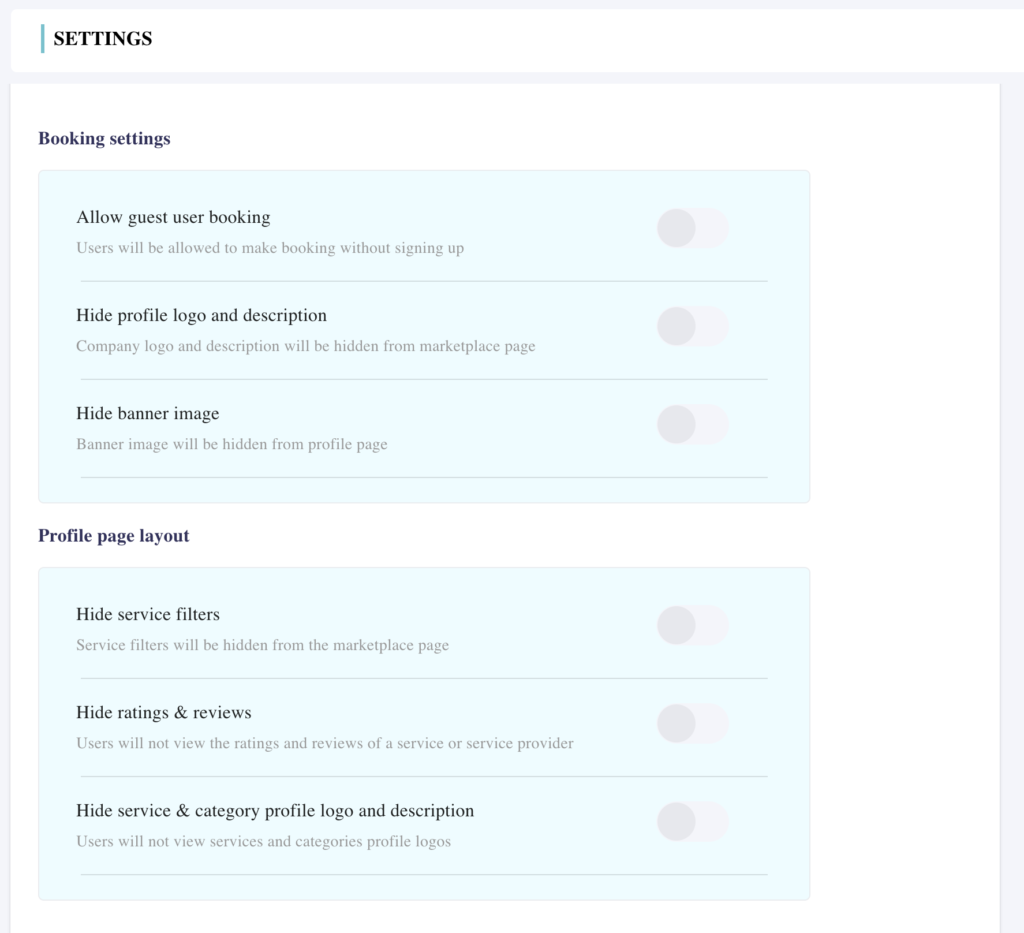 Banners can now be added to your personal or marketplace profile. You can also choose different types of layouts, enable or disable filters, and share social media links on your profile page.
While we have tried to cover a fair number of your requirements, we are more or less now rounding off on funcitionality with the launch of Payments and Subscriptions. Our focus going forward will be on performance improvement which includes ensuring quick load time, fine tuning the product and design changes based on your feedback.
If there are any bugs that you would like addressed and or functionalities that you find lacking please connect with me at [email protected]
Thank you for your continued support and patronage, team Latom wishes you a profitable and healthy month of March 2023. Chat soon!